No Surrender Ottawa
Keeping pets and their people together
We believe pets are family, and loving families should stay together through good times and bad. Temporary problems shouldn't lead to permanent separations.
Through emergency fostering, help with pet-care in times of illness or other troubles, assistance navigating other resources available in Ottawa for pets in need, and more, our team of animal lovers works to support pet-owners in crisis.
Get in touch
Make a Donation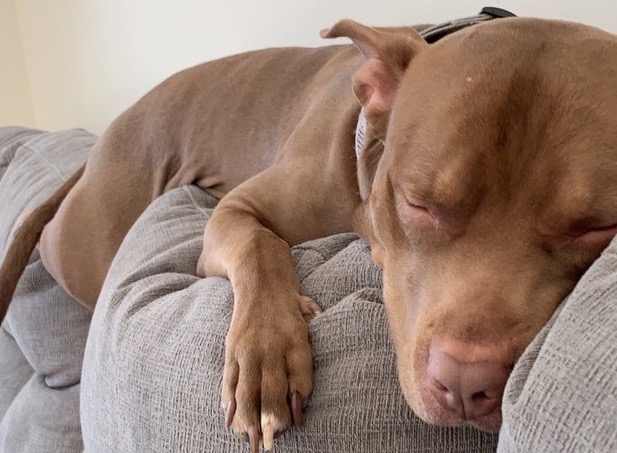 This is Louie. He is a 3 year old Labrador mix who loves cheese, squeaky toys, chasing his ball, and snuggling with his person, Allie.
Allie's last relationship ended abruptly and Allie and her cat are staying with family right now. Sadly, that's not a good solution for Louie, because the household has other dogs, and Louie needs to be an "only".
Louie's still at her previous place outside the city and she's been driving out to feed, walk, and care for him every day.
This is not sustainable, for two reason: first, she's been asked to take him away as soon as possible. Secondly, Allie works at CHEO (the Children's Hospital of Eastern Ontario). Right now she, like every health care worker in Ontario, is run off her feet and desperately tired. Adding a long daily round-trip is a lot.
She has a new place, but her lease doesn't start until June 1. So she reached out to us, and we are so glad she did.
After a lot of discussion with Allie and between ourselves, we've made the decision to place him in foster with Dogs & Compagnie for the month. Although this is considerably more expensive than fostering him in a home, we truly believe it's the best choice for him right now.
Louie is very nervous and submissive around strangers, especially men, and even more so around strange dogs. Allie's been working to help him feel more confident, but while he's separated from her, for the first time in his life, he needs an environment that won't overwhelm him.
In order to do a home placement, we'd need a highly experienced foster parent, in a quiet area, preferably with a yard, who didn't own, and wasn't currently fostering, other dogs.
If you are that rare and wonderful person and would like to spend some time with this snuggly, perfectly toasted marshmallow, please–get in touch!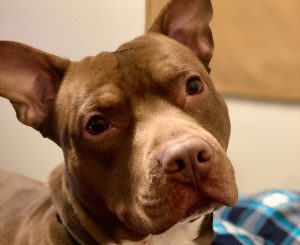 Until then, we believe that Dogs & Compagnie is the best place for him to be. They can give him the space and quiet that he needs while also giving him individual attention and help with confidence-building.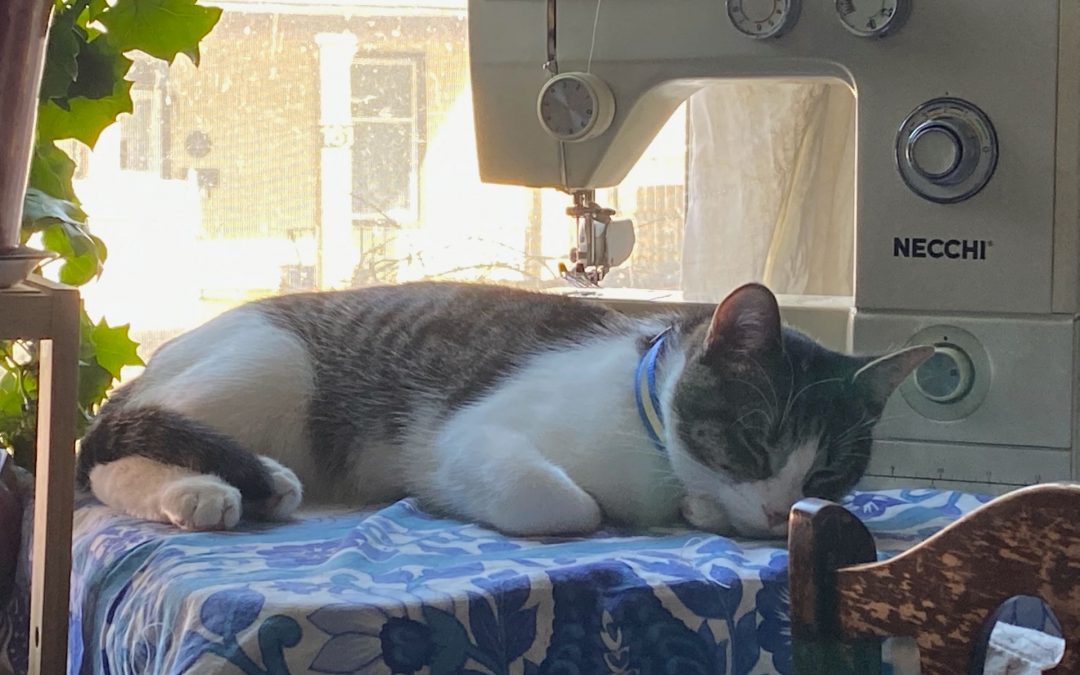 We'd like to introduce you to one of the amazing animals we've been able to help thanks to your support.
Niqe is a 1 year old, male, grey and white, tabby shorthaired cat. His owner's name is Michael, and we are helping him foster Niqe until May 1st when he is able to move into a cat-friendly home!
Niqe is one of the kittens from the Eccles St colony, who Michael adopted in November. When Michael needed to leave the rooming house he was living in suddenly, we took Niqe into foster to give Michael time to consider next steps and find a new, cat-friendly place to live.
Niqe is a loving and fearless charmer, always up for a chance to chase his string or for a game of fetch. Once he's had a chance to burn some energy he also enjoys a snuggle.
Thanks to our supporters we are able to help Michael keep his lovely kitty, and help Niqe keep his lovely human!If you'd like to support the work that we do you can make a donation here: https://www.paypal.com/donate/…
We are also looking for foster homes for cats, dogs and other animals in the greater Ottawa area, and potentially as far as Montreal! Send us a message at [email protected]
This story in the Centretown Buzz sums us up pretty well.
We're here to fill the gap between social services for humans and rescue and welfare services for pets, because too often that gap has meant separating pets from good and loving homes and separating people from the pets whose love and trust makes a huge difference to their mental and sometimes physical health.
In some ways, we're still working out what that looks like; there are very few organizations doing this sort of work in Canada.
We've learned that temporary fostering is a big piece of the puzzle, and that helping people access basic vet services is another.
We are passionate about microchips, and we help people for whom money is a barrier to reclaiming their animal from OHS.
We know that often, it's the little things: someone to take a dog for a longer walk than the owner can manage can be the difference between a dog and owner happily staying together and a situation that leads to a badly overweight or  "too hyper" dog looking for a second chance that may not come.
We try not to do what's already being done. We don't operate a food pantry, because there are already pet pantries doing amazing work in Ottawa, but we do help people locate the nearest option and organize deliveries for those who need them. We don't do rehoming, but we work with rescues who do.
We're learning as we grow and growing as we learn. If this sounds like something you want to be a part of, get in touch. If you have ideas about what more we could be doing, or how we could do better, definitely get in touch. We want to hear from you.